doc:appunti:hardware:olympus-e-m10:olympus_workspace_on_linux
Table of Contents
Olympus Workspace on GNU/Linux
Olympus E-M10 Mark II
The Olympus Workspace is a Windows program that can be downloaded from the Olympus support site; you are asked to enter the serial number of your camera to proceed. I downloaded the 64bit version of the installation program, named OWSetup_64bit.exe. In October 2020 version 1.4 was available.
Running the program with Wine
The program can run on GNU/Linux using the Wine emulator (tested on Debian 10 Buster, with Wine 4.0 64bit).
If you don't configure the emulation environment using winecfg, you could get the following error message from Wine Cannot install this software in this PC. Your PC does not meet the operating system requirements for the application.
So start the configuration program with:
WINEARCH=win64 WINEPREFIX=~/.wine64 winecfg
Then select Applications ⇒ Windows Version ⇒ "Windows 10"
To install the Olympus Workspace program, run:
WINEPREFIX=~/.wine64 wine ~/Downloads/OWSetup_64bit.exe
To start Olympus Workspace (check the path choosen by the install program):
WINEPREFIX=~/.wine64 wine \
    ".wine64/drive_c/Program Files (x86)/OLYMPUS/Olympus Workspace/Olympus Workspace.exe"
Connecting the USB port
How to configure the USB port?
To connect the camera to the USB port of the personal computer you must use the proprietary cable provided with the camera; unfortunately the port on the camera (named multi-connector) is not a standard USB one.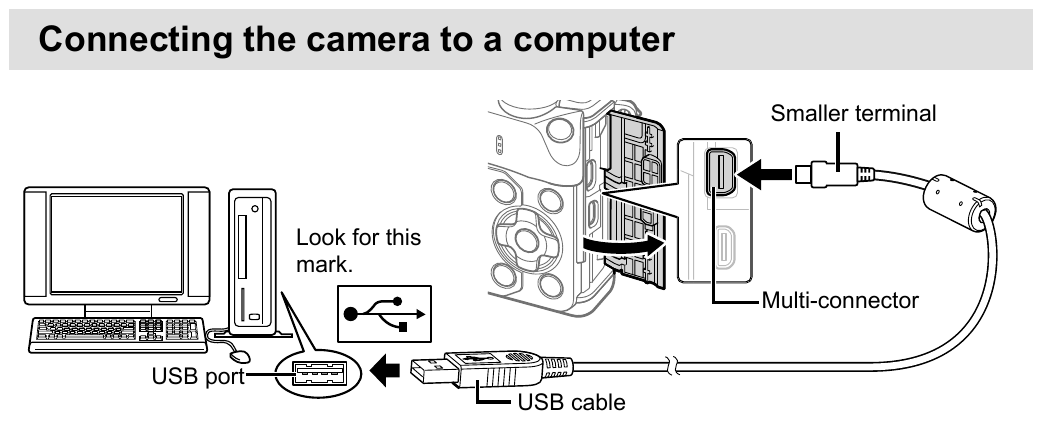 Load and save camera settings
Why it is important to save camera settings?
From the menu Camera ⇒ Custom Settings ⇒ Save or Load.
Olympus Digital Camera Updater
The Updater was once distribute as a stand-alone application, now it is integrated into the Olympus Workspace program.
Why upgrade firmware? What version is installed? What version is available?
From the menu Camera ⇒ Update: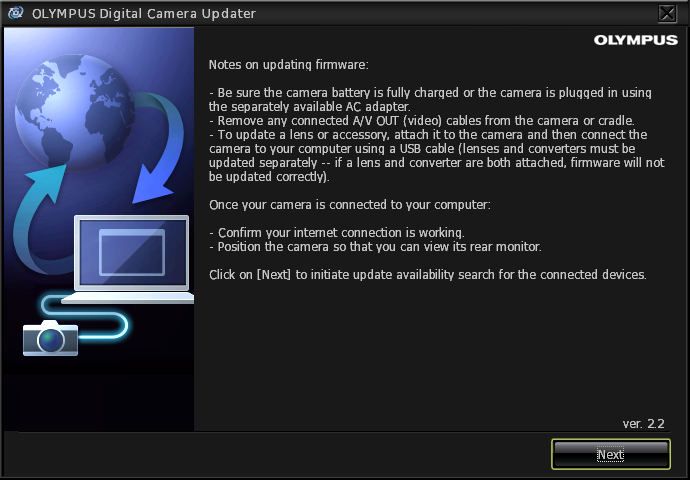 Web References
doc/appunti/hardware/olympus-e-m10/olympus_workspace_on_linux.txt · Last modified: 2022/06/13 09:36 by niccolo
---